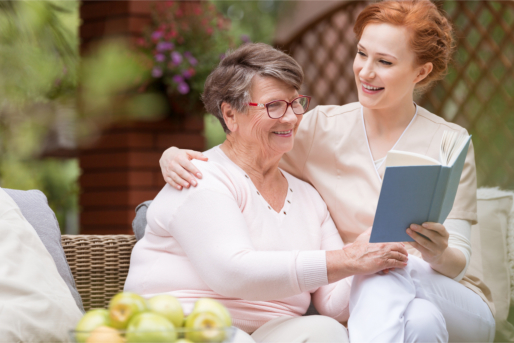 According to Mental Health America, at least two million out of the thirty-four million Americans have depression. Depression is not necessarily a normal part of aging, and nor should it be. That's why many organizations are offering companionship as part of their non-medical services to prevent seniors from becoming depressed due to the lack of social relationships. Check out this article to learn about the benefits they get from companionship.
They Live Longer

Companionship services help them love to do exercises or activities that help them get active and physical. The more active and physical they are, the healthier they are, which means they live longer lifespans.

It Helps Protect Them From Dementia

Anyone can get dementia depending on some of the common factors. However, having a companion to do fun activities or even with their personal care helps them stay active and healthy mentally and physically, which helps exercise their brains.

It Lowers the Risk of Heart Disease

Check for a home care agency in Oklahoma. The first page of your search results will show multiple home care agencies because nowadays, there is more recognition that seniors also need companionship to lower cardiovascular condition risk from having someone to do things together with.

It Gives Them Peace of Mind

Companionship services give peace of mind to seniors and their families, knowing someone who knows how to care for them is around when they're not.
Having someone to go around or do everyday tasks is important or seniors to prevent social isolation and depression. If you need this service or home health care in Tulsa, Oklahoma, contact us at Devine Home Health Care Solutions now.