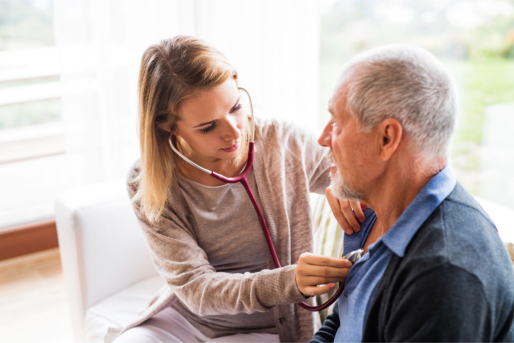 As you grow older, the higher your chances of developing various medical conditions may hinder you from doing your everyday tasks, and you need more and more non-medical services from home care agencies. That's why when you have a doctor's appointment, always keep them. Here are some benefits you get from attending regular check-ups.
You Learn Disease You're at Risk of

Doctors can quickly know what you risk developing from blood or other medical tests. By attending regular check-ups, you immediately learn the diseases you need to watch out for. Never make any excuses and say you're alone because nowadays, more agencies are offering companion services to help keep you company.

There is Early Detection of Diseases

Some diseases can develop and become serious rapidly. That's why you must always keep your regular doctor's appointment. Ask a home care agency in Oklahoma, and they'll tell you how some residents' health rapidly deteriorates.

You Manage Your Diseases Better

With chronic conditions, you need to be as attentive as much as you pay attention to your personal care. To stay on top and manage your chronic diseases better, you need to be able to visit your doctor regularly so you know what to do.
If you want to keep your health in good shape, visit your doctor's appointments regularly. If you have elderly loved ones who need companion services or are looking for home health care in Tulsa, Oklahoma, contact us at Devine Home Health Care Solutions now.