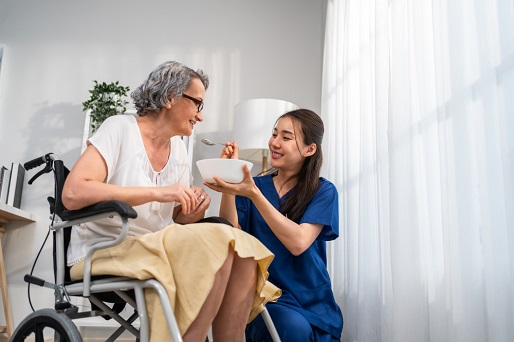 How professionals deliver and patients receive medical services has changed over the years of the pandemic. Years prior, it was only natural to visit the hospital or clinic for health care. But it all drastically shifted due to the rising healthcare costs and risks caused by COVID-19.
Home health care is quickly making its personalized services known, with numerous professionals bringing it right where patients reside. Who would say no to its advantages, indeed? From skilled nursing to live-in care, anyone can benefit from it, all while safely tucked at home.
However, in-home medical care providers must be dependable and qualified to be on par with traditional healthcare settings. Our home health care in Tulsa, Oklahoma goes beyond ensuring high-quality care.
Convenience

We complement each client's needs with the skills and expertise of our staff. Whether it is for medical requirements or for their safety and the sustenance of their health, clients are guaranteed to get trouble-free, quality, and dignified care without having to step outside and travel far.

Compassion

Our caregivers offer non-medical services such as caregiver relief, pediatric care, transportation, and medical social services. They also assist with homemaking, personal care, and companionship. By offering these, they not only provide tangible care but also share substantial, emotional support with clients.

Competence

To fully aid our clients in their efforts to improve their quality of life, we thoroughly screen skilled caregivers and healthcare providers. They are also trained and insured so they can flourish their enthusiasm in caregiving while honing their professional excellence.
If you would like to experience premium quality care from Devine Home Health Care Solutions, please don't hesitate to contact us. Our home care agency in Oklahoma can help you with both your medical and nonmedical needs!