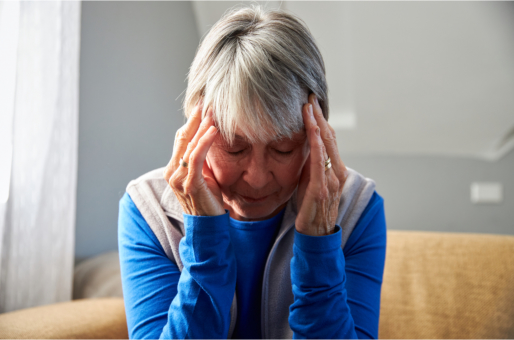 Stress is your body's natural response when you are under pressure, in a challenging situation, or when you become overwhelmed. In minimal amounts of it, it can be quite helpful, but too much of it over long periods can be detrimental to your health. It can even increase your risk of mental illnesses such as depression and anxiety. Did you know that seniors are more prone to stress compared to younger adults? This is why healthcare professionals strongly recommend limiting stressors and maximizing the comfort of seniors by availing of home health care in Tulsa, Oklahoma.
Are you a senior who has been experiencing stress lately? If so, here are some ways to alleviate it according to a home care agency in Oklahoma:
Take a Nap

A power nap can make anything better. Aside from giving you an energy boost and improving your mental clarity, a nap can also help alleviate stress.

Release Tension

Release the tension you feel by squeezing something soft like a pillow or a stress ball or by simply talking to someone you can trust. Doing so may reduce the stress that you are feeling and cheer you up as well.

Drink Chamomile Tea

Chamomile tea is rich in calming properties, making it a good beverage for the anxious and stressed. Chamomile tea is also known to help one sleep faster and deeper.

Indulge in Your Hobbies

Your hobbies can do so much more than pass the time. They can also increase your dopamine levels and help you relax, which can help keep stress at bay.
If you wish to keep stress at bay the most effective way as you go through your senior years, get in touch with Devine Home Health Care Solutions. Here we offer non-medical services that can help!
We also offer medical services for those with special health needs. For more information, you may reach out to our lines now.