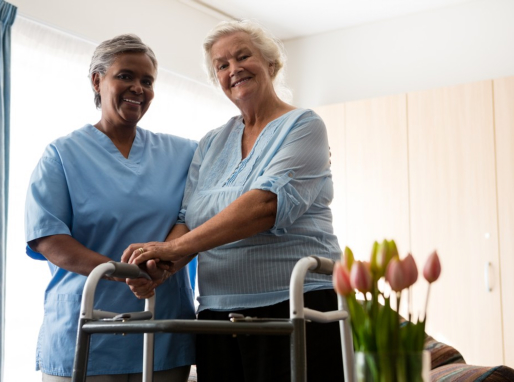 There are so many factors as to why falls happen to your senior loved ones. This can be because of their weak physical strength from having mobility issues, or simply because of the environment they live in are not senior-friendly. Here at Devine Home Health Care Solutions, a trusted Home Health Care in Tulsa, Oklahoma, we can provide both medical and non-medical home care services for your loved ones that can help prevent falls at home.
Our Home Care Agency in Oklahoma offers physical therapy for seniors with mobility issues to regain their physical strength. The physical therapists we have are experienced professionals who will work closely with each patient and customize therapy programs that are perfect for them. This therapy can help patients regain their strength, enhance their balance, and avoid falling.
For a non-medical solution, we have licensed and hardworking caregivers and homemakers that can help keep a safe and hazard-free environment for seniors in their homes. They will make sure to follow safety protocols to prevent senior falls at home.
We also offer Skilled Nursing in Tulsa, Oklahoma. If you want to avail of our services, do not hesitate to give a call. We look forward to hearing from you!