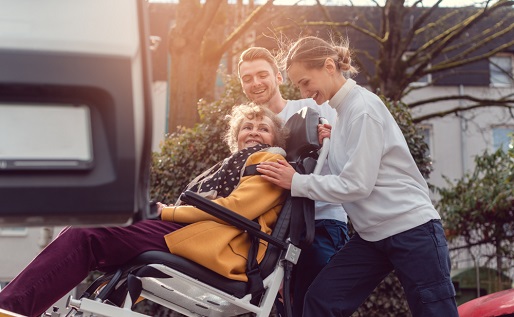 As people age, they may experience a decline in physical abilities and health, making transportation a challenge. Seniors who can no longer drive or have limited mobility may find it hard to attend social events, visit family and friends, or complete routine errands. However, transportation services can help seniors overcome these challenges by providing them with the means to stay connected, active, and independent.
With access to transportation with help from a home care agency in Oklahoma, seniors can maintain their social connections with loved ones, attend medical appointments, and engage in recreational activities. This can help them maintain a sense of normalcy and purpose in their lives, which is essential for their mental and emotional well-being. By having the ability to travel to these events and appointments, seniors can avoid feelings of isolation and loneliness, which are common issues that many seniors face.
Transportation services from home health care in Tulsa, Oklahoma, also help seniors maintain their independence, a vital part of aging gracefully. With transportation services, seniors can remain active and engaged in their communities, pursue their interests, and enjoy a sense of autonomy. This level of mobility can help seniors maintain their quality of life and sense of dignity as they continue to participate in the activities and events that are meaningful to them.
Devine Home Health Care Solutions is one of the home health care providers that provides transportation, personal care, homemaking, and more in Oklahoma.
If you need non-medical services you trust, you trust us. Give us a call to provide the help your senior loved ones deserve!