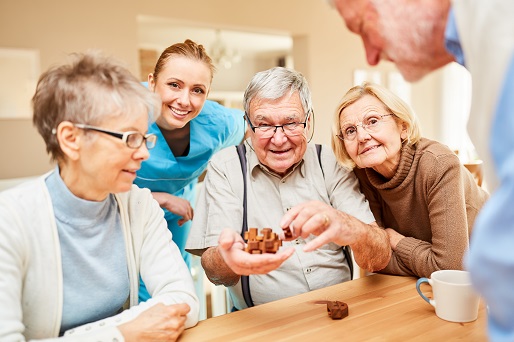 During retirement, many seniors are surprised by all the free time they have suddenly gained in their day. Engaging in a new or existing hobby is a great way to spend that free time as they offer several health benefits during the golden years. As a leading provider of home health care in Tulsa, Oklahoma, we will discuss how seniors benefit from having hobbies:
Stress Relief
Similar to how non-medical services help reduce stress, hobbies can also alleviate pressure in seniors. Hobbies are pleasurable activities that take the mind off the stressors in everyday life. This makes it a healthy and productive way for seniors to distract themselves from negative emotions.
Sense of Accomplishment
Hobbies can give seniors new tasks and challenges. When they achieve or accomplish these tasks, they receive a sense of accomplishment that can prevent them from feeling stagnant in their daily routine. A new hobby can also get them out of their comfort zone and learn a new skill.
Build Relationships
Hobbies can also offer a social aspect for seniors. In addition to companion services, hobby groups can help seniors meet like-minded individuals and discuss similar interests. This enables them to build relationships and stave off feelings of loneliness.
Explore Hidden Talents
Learning a new hobby can also lead to self-discovery. Retirement is a great time for seniors to explore their interests and unlock hidden talents. Trying new things is a good way to develop new interests and keep their days engaging and exciting.
Devine Home Health Care Solutions is a well-established home care agency in Oklahoma. To provide comprehensive home care solutions, we offer a wide range of services that include non-medical and medical services. Contact us directly for questions about our services.