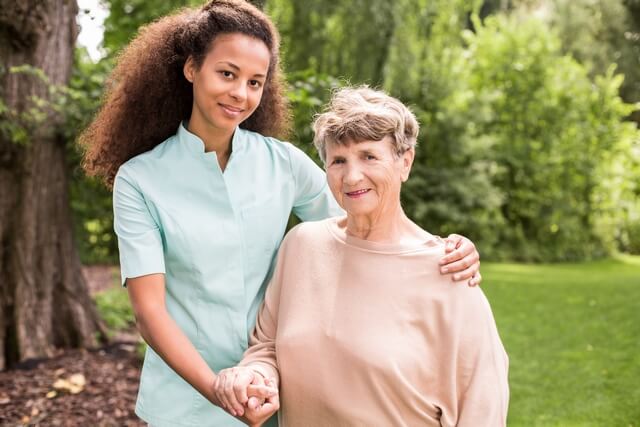 Did you know that one out of four elder Americans falls every year? Falls are one of the leading causes of serious and minor injuries for seniors. Injuries sustained from falls can result to head injuries, hip fractures, and other broken bones.
If you have a senior loved one, you can help keep them safe and healthy by reducing their risk of falling. Falling is not a natural consequence of aging. With the right lifestyle and environment, the number of falls among seniors can be significantly reduced. In fact, most causes of falls can be prevented. The key is to identify the factors that can lead to a fall and manage them.
Common Cause of Falls
The following are the common factors that can lead seniors to fall:
Chronic Illness. Majority of seniors live with at least one chronic condition. This condition can often result in compromised functional abilities.
Medication. Some prescriptions and over-the-counter medications' side effects include dizziness and dehydration.
Balance and gait. As the body ages, it loses its flexibility, balance, and coordination.
Poor vision. With poor eyesight, tripping hazards and obstacles can become difficult to see.
Environment. The environment where a senior lives needs to be modified to be fall proof.
Preventive Measures
Our Home Care Agency in Oklahoma has listed the following simple and effective ways you can take today to help keep your senior loved one from falling:
Consult your doctor. Begin your fall prevention by making an appointment with a doctor. Make a list of all your prescription, over-the-counter medications, vitamins, and supplements. Bring the list during the appointment. Allow your doctor to review the list for side effects and interactions. Moreover, discuss your current health condition with your doctor. How is your eyesight? Are you having difficulty moving? Allow your doctor to conduct a check-up. They may refer you to specialists who can help manage your condition.
Modify your home. Take a look around your senior loved one's home – from the bedroom to the kitchen, living room, bathroom, hallway, and staircase. Your home may be an obstacle course filled with numerous tripping hazards. What can you do? Start with making sure the house has good lighting. The hallways and staircase must be well-lighted especially at night. Remove clutter and rugs which are tripping hazards. The floor should always be clean and dry to be slip-free. Moreover, you can install grab rails and handrails in certain areas to provide additional support. These are essential in the bathroom and staircase.
For more ideas on how to prevent falls, you can talk to Devine Home Health Care Solutions, a provider of Home Health Care in Tulsa, Oklahoma. Our years of experience as a home care provider has taught us numerous techniques about senior care and fall prevention. Do not hesitate to send us a message for help.