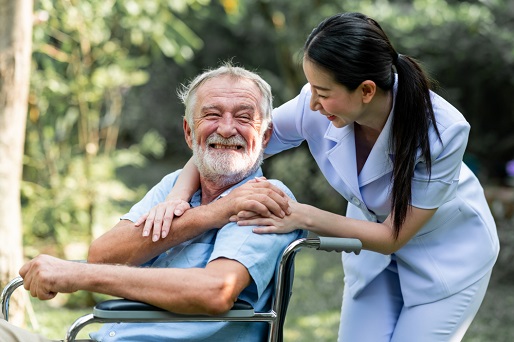 Getting the help you need when all your life you've been self-reliant is no easy challenge. But, when you know that overcoming this persistent urge to not ask for help can ultimately boost your quality of life, we at Devine Home Health Care Solutions have some tips for you.
Ask for help for tasks you cannot easily, conveniently do.

If you're older and have a harder time fulfilling a part of your personal care routine, you can ask for support from your loved one. You may ask them to prepare your water, check its temperature, and check the washroom if it is not slippery or wet. Your loved one will be happy to help.

Take part in daily chores.

Asking for help does not reduce your capabilities to do things that you can still perform. Identify which tasks you can take part in homemaking, such as vacuuming, preparing meals, or walking the dog. These activities are also alternatives to actual exercises.

Get assistive devices at home.

It does not matter if you need non-medical services or not; becoming physically weaker is a part of aging. Assistive devices such as grabbers, safety alarms, cushions, and toilet equipment make things safer for you and can keep you independent longer.
Your loved ones are just waiting for you to allow them to help you. When you've mastered the art of balancing independence and getting the support that you need, you may feel comfortable hiring a caregiver from our home care agency in Oklahoma.
If you are looking for a reliable provider of home health care in Tulsa, Oklahoma, we can also help. You can call us anytime for our services!