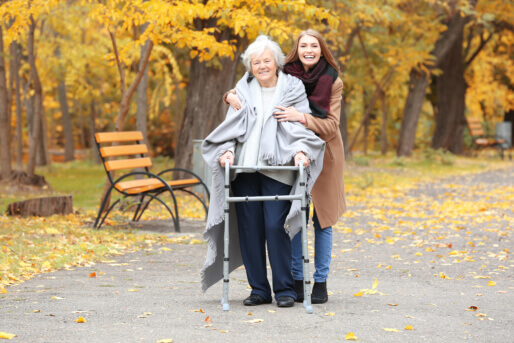 Caring for an elder can be very rewarding. But without proper preparation, caregiving can be stressfull, too. The best way to go is to get started with these practical tips. Look closely and take notes:
Modify your home
Make your home more senior-friendly. This may mean making necessary changes for them to thrive well and ensure that their safety is in check. These minor modifications can save yourself a lot of trouble:

Keep your areas clutter-free so your elders can easily and safely move around.
Tuck away loose wire connections on the floor
Install grab bars in your toilet and shower
Install a smoke detector alarm
Keep your rooms well-lit

If you can add more to the list, tell us your suggestions in the comment section below.

Manage their medications
Poor medication management is common among seniors. If your elder is using medications, make sure they are taking them as prescribed. Be proactive with their care plan by asking their physician or pharmacist about it. Organize their pills, label them properly, and keep track of their intake schedules.

Encourage your seniors to do physical activity
Exercise helps seniors retain their functionality, flexibility, mobility, and independence. Start with light exercises and take up more depending on their capability. A good way to motivate your beloved to exercise is to keep them company. Ask them out for a walk or plan an exciting activity for them – You're spending moments with your beloved while keeping healthy at the same time!

Keep them socially active
With aging and their many losses, seniors are prone to loneliness and depression. As your elder's caretaker, it is also your duty to keep them connected with the rest of the world. Invite them to join senior groups, voluntary programs, or counseling services. Ask their pals to come over or take them to the museum. Keep them engaged and help them remember their purpose.

Seek additional help
Especially when you can't be around for your seniors for some time or you feel incapable of matching the standards of senior in-home care services. Having a professional caregiver from a Home Care Agency in Oklahoma can make the difference. When an expert is looking after your beloved, it gives you security and peace of mind even when you're away.

The care professionals at Devine Home Health Care Solutions can offer companionship service. Besides helping your loved ones with their basic support needs, our Skilled Nursing in Tulsa, Oklahoma focuses on their health and wellness at home. We can offer our expertise in medical in-home support to clients with illnesses or special needs.
Do You Need Home Health Care?
You can provide senior care at home in more ways than one. Let's chalk out something that's best for both sides. Talk with our case managers so we can assess your senior's situation and see which care plan fits best for them. Schedule an in-home assessment with Devine Home Health Care Solutions today. Register online or call us at any of our hotline numbers: 855-226-0007, 918-829-1721, 918-313-0119, and 918-829-7541.